Guest Services and Packages
Included With Your Stay




Fully Stocked Chef's Kitchen
When you stay in one of our Maui vacation rentals, you can enjoy a fully stocked kitchen with everything you might need for cooking and dining in your condo. Our chef's kitchens include modern kitchen appliances and equipment, dishes, glasses, silverware, pots, pans, coffeemaker, blender, etc. We also include a roll of paper towels and a bottle of dish soap to get you started.
---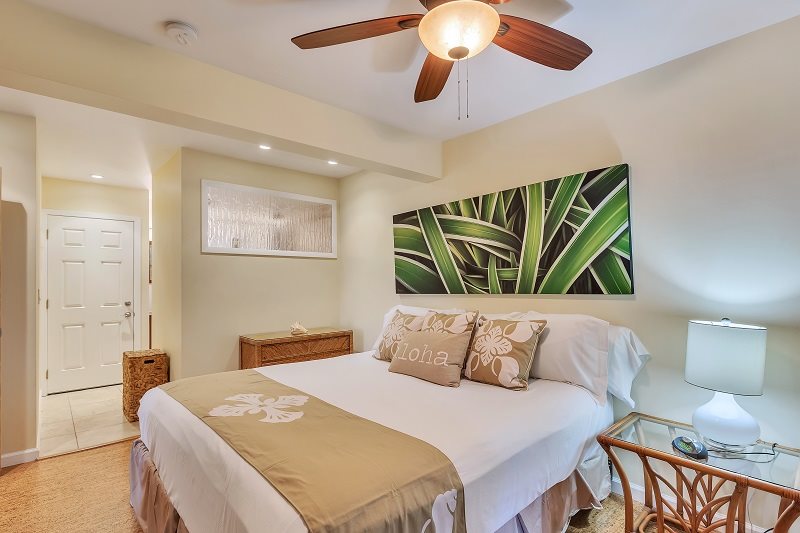 Luxury Bedding
We are proud to partner with a local Maui luxury bedding company - Maka Sea. They use the highest quality fabrics and produce modern luxurious linens inspired by the Hawaiian and Indonesian Islands. The bedding is designed on Maui and sewn on Bali. Portion of Maka Sea sales goes to support Bumi Sehat Foundation which provides emergency care, prenatal, and postpartum services to Indonesian families in need.
---


High Quality Beach Gear
As a part of our services, we provide our guests with high quality beach chairs, beach umbrella, cooler, beach towels, and sand toys. When you stay in one of our condos, you will not need to worry about renting beach equipment or buying sand toys for your little ones. Everything you need for your beach outing will be waiting for you at your Maui condo!
---


Baby Gear, Sand Toys, and Books
When you travel to Maui with small children, you will enjoy having all the baby gear waiting for you here in your condo. We provide strollers, booster seats, playpens, sheets, sand toys, books, and puzzles for your little ones to stay in comfort and enjoy their Maui experience.
---




Organic Luxury Spa Products
Our guests are welcomed with Malie organic spa products, handcrafted on the Garden Island of Kauai with the highest quality organic, all-natural Hawaiian botanicals. Malie artisans use an advanced hydro-distillation process to extract the most potent and beneficial components of native plants and flowers. Their soothing, rejuvenating formulations incorporate some of Hawaii's most beloved tropical flora, including plumeria, pikake, maile/koke'e, mango nectar, hibiscus, and coconut.
---


Cold Towels with Orchid Bloom
When you arrive at your Maui condo, you will find cold towels waiting for you in the fridge to help you cool down and unwind after your journey. We always leave a fraignant orchid bloom on top of the towels to pass the spirit of Hawaiian aloha to you.
---


Professional Interior Design
All our condos are designed by a Maui interior designer who makes sure each condo is unique and has its own character while styled for comfort, relaxation, and a true Hawaiian experience.
---


Expert Cleaning Before Your Arrival
Our professional cleaners and technicians will meticulously clean and prepare your rental prior to your arrival using a 56-point checklist to make sure your vacation stay is perfect. If during your stay you might need to replace or repair anything, our technicians will promptly take care of it.
---



Additional Packages




Romance Package
Are you planning a romantic getaway for your honeymoon or anniversary? Coconut Condos can provide you with our special Romance Package which includes a dozen roses in a glass vase, rose petals spread on the bed, a bottle of champagne, two champagne glasses, and a box of Hawaiian chocolates. A great way to sweep that special someone off of their feet during your stay here on the beautiful island of Maui.
Price $175.00 / Package
---



Leis of Aloha
Here at Coconut Condos, we always want our guests to feel the aloha spirit. What better way to greet your family or friends than with a beautiful orchid lei upon their arrival to their condo? The lei(s) will be placed in the fridge prior to arrival.
Price: $40.00 / Lei
---



Maui Gift Basket
Celebrate your special occasion in Maui with our local Maui gift basket.This includes a bottle of wine, a pineapple, two Aloha Juices, an 8 oz can of macadamia nuts, a box of Hawaiian chocolates, Maui style chips, and microwaveable popcorn. Such a great way to start your vacation or celebrate a birthday. This basket will be waiting for you in your condo upon arrival.
Price: $125.00 / Basket
---



Coconut Condos Amenity Basket
We provide our guests enough amenities to get started for their stay; however, if you require additional items, you may purchase our amenity basket. This includes a single use laundry detergent box, two shampoos, two conditioners, two bar soaps, three trash bags, five dishwasher pods, dish soap, a dish sponge, three toilet paper rolls, two tissue boxes, paper towels, and two regular and decaf coffee packets. If you would like your unit to be cleaned and your linens refreshed along with these items, please feel free to inquire about our mid-stay clean for an additional fee.
Price: $75.00 / Basket
---
Coconut Condos partners with CSA Travel Protection to provide optional coverage for our guests. Travel insurance can be purchased at any time up to 30 days prior to your arrival date. CSA provides trip cancellation and interruption services, as well as emergency assistance and travel services, covering financial losses. Click here to sign up for travel protection.